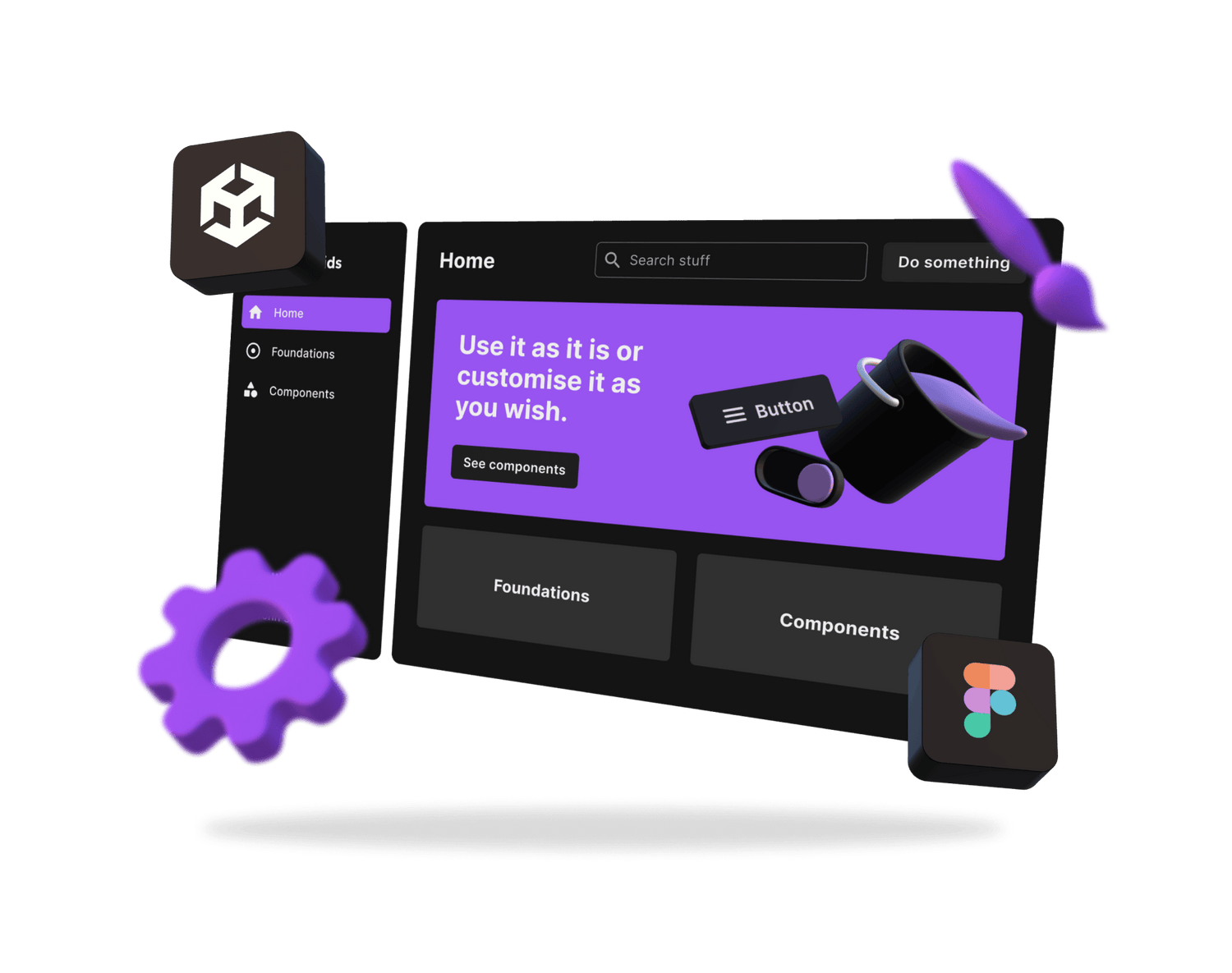 VR and AR Design System for Figma and Unity
UI components for VR and AR ready to use and customize
Get started
Customization

Use the prefab family and different corners and fonts to brand your UI

Quick start

No need to start from scratch, put the ready-to-use VR/AR UI components and templates to work from minute zero.

Debt control

Get control over your VR/AR UI pipeline and apply style changes to all your UI components at once.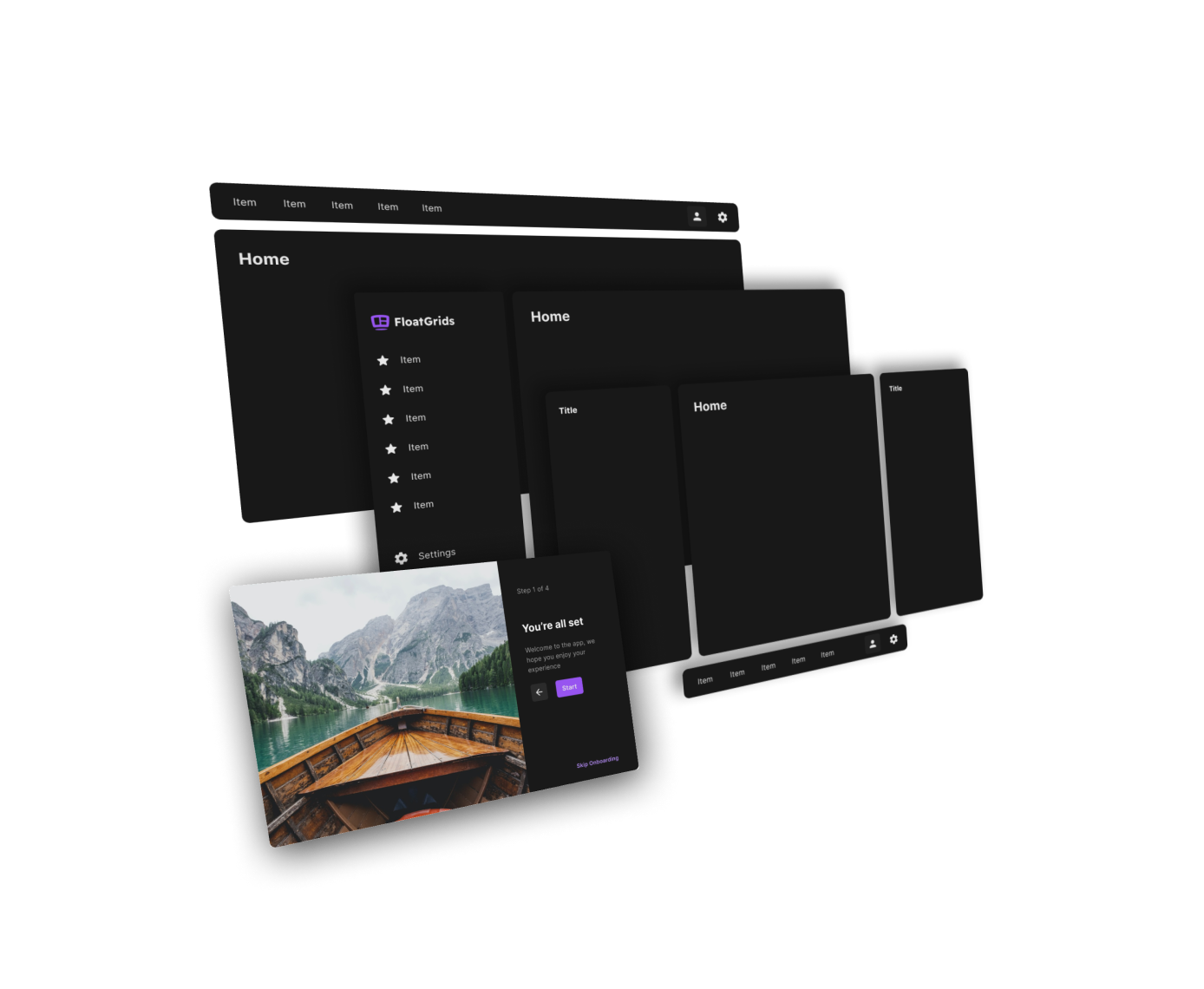 UI components and templates
Grab the template and components and start making your magic.
+35 UI components
7 different layouts
Onboarding template
Modal
Gallery
Settings view
And much more is coming!
See more features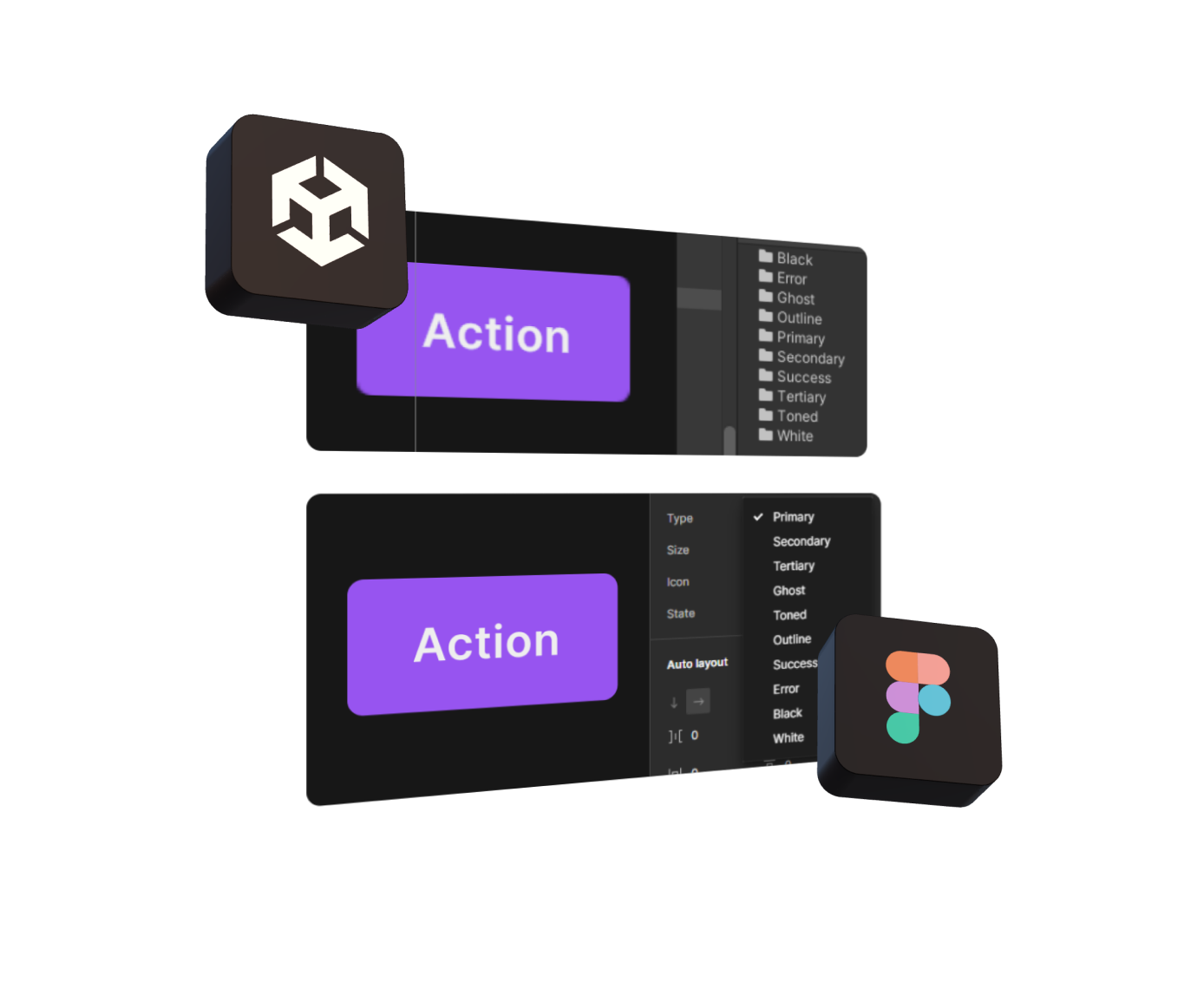 Designers and developers on the same page
Both Figma and Unity are twins, they use the same naming, structure and logic for a clear communication.That makes the creation of brand new components easy to design and develop.
See more features
Ezio Menutti. Product Designer at Telefónica

"FloatGrids empowers teams, providing value right from the start of a project and becoming invaluable once scalability becomes a priority. FloatGrids allows us to focus on the bigger picture."